OCC gallery was a one night exhibition in Austin, TX on September 12, 2014 at Ecology Action's now defunct downtown recycling center. The show was conceived, constructed, and curated by TJ Lemanski.
The exhibition space was constructed entirely out of 1200 lb bales of OCC (the recycling industry term for old corrugated cardboard/containers) underneath the awning of the recycling center.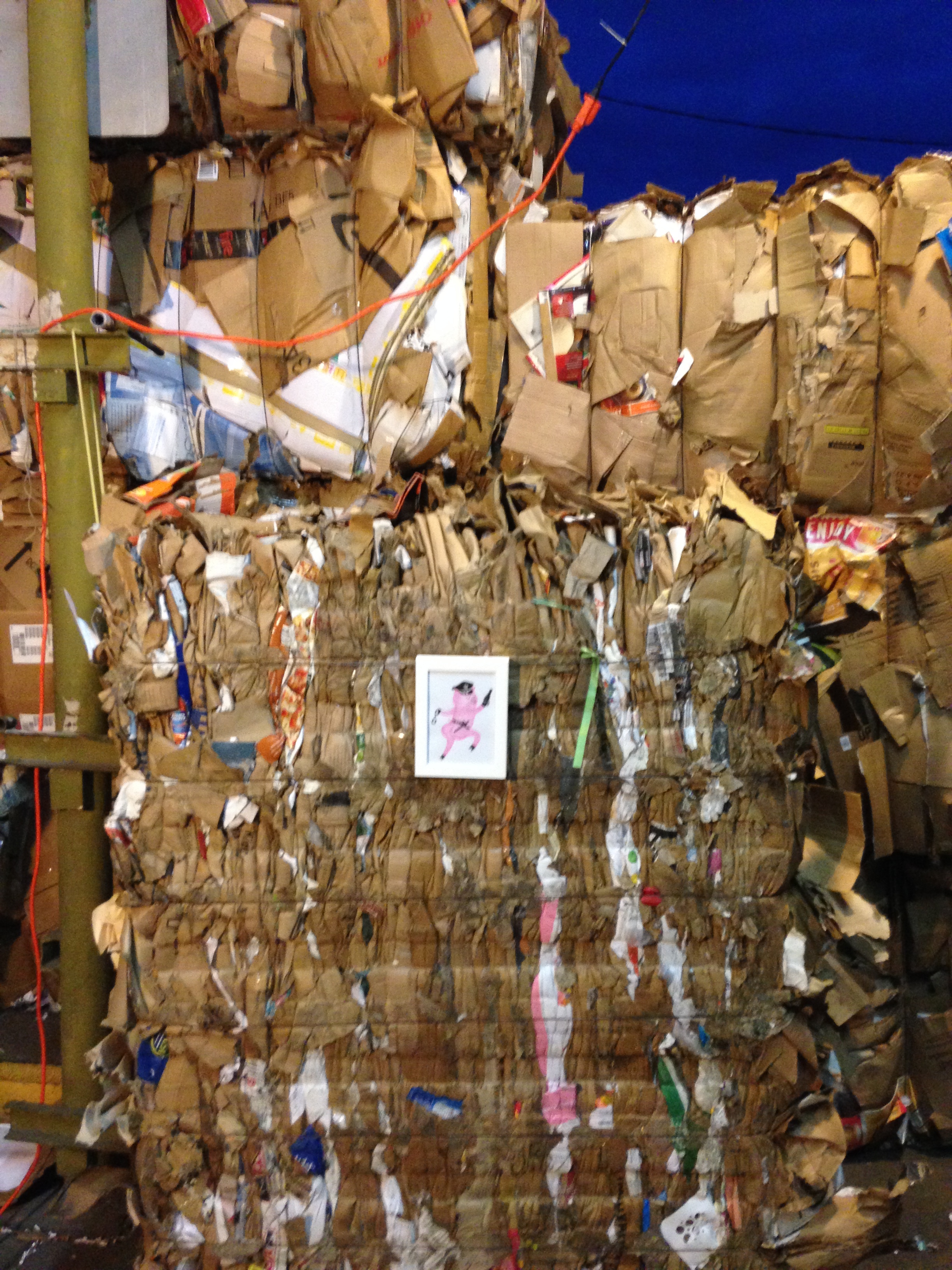 drawing by Landon O'Brien
drawing by Landon O'Brien, detail
digital prints by Vladimir Mejia
The opening/closing reception for the OCC gallery.